Disk images
The disk images are provided basically in the following formats:
The rdm20 and wrm20 programs: decompress the file with bzip2 and then use the Dwight Elvey's programs rdm20.com and wrm20.com described in the Transferring files section of this site.
If you own a software which is not included in this list, please consider to contact us.
If you want to take screenshots, comment programs or write tutorials, contact us also!


Operating systems
Languages
Word processors
Data bases
Numerical and scientific
Graphics
Games
Educational
Diagnostics
Communications
File
Format
File
ADM5.IMD

Dave Dunfield's ImageDisk
Terminal emulator for the MS-DOS
ADM51.IMD

Dave Dunfield's ImageDisk
Terminal emulator (with checksum) for the MS-DOS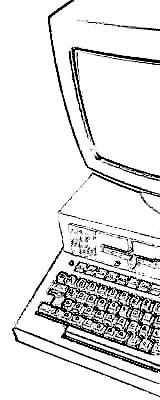 RSS feeds