Emulating the M20 on a modern system
Running M20 software on modern hardware is possible using the Multiple Arcade Machine Emulator (MAME). It allows to run M20 floppy images, boot PCOS and execute programs. There are still a few limitations, but the experience is excitingly close to the original machine. The possibility to run disk images in an emulator integrates well with the multiple options to read, write, and manipulate disk images, also described on this site.
Going one step further, the Retroarch project encapsulates MAME in a gaming framework. This allows one to play the original M20 games on a variety of different devices, like Android, RetroPie, or e.g. the SteamDeck.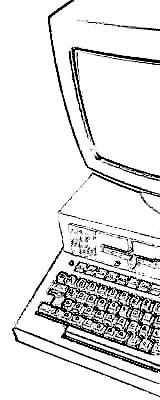 Updates