Andreas Senk M20 collection
Andreas has several very nice M20s.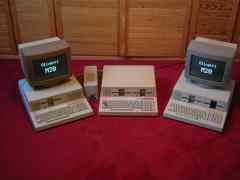 The family: three working M20s: from left to right there is a D, a DES and a ST.
An Olivetti M20 DES with a mysterious piece of hardware, from Olivetti.
A particular of this peculiar DES version.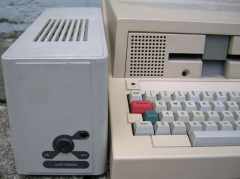 The mysterious box attached to the M20 DES. The black thing on the front is a keyhole. Maybe a protection system? Or an hardware watchdog system?
The back label of the external box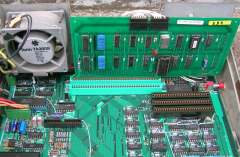 The controller inside the M20, connected to the external box.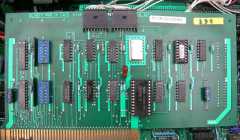 The controller. The big chip on the center of the board is a programmable interrupt generator.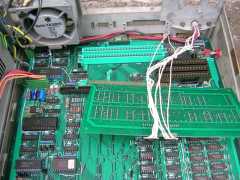 Another view of the internal controller.
The inside of the external box: a redundant power supply?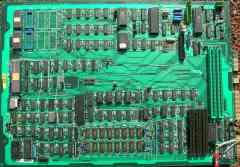 The M20 DES motherboard